Guest Blog Friday: Inspiration & Possibilities
About Aileen Gibb:
Aileen Gibb is an inspirational coach, facilitator and leader whose work has taken her around the globe. She has worked with leaders and teams in Kazakhstan, Venezuela, the Middle East, France, Angola and in many companies in the UK and North America, to uncover new possibilities and transform results. Where she has travelled she has been amazed at the power of coaching-style conversations and the choices people make to become more successful in their work and to live more fulfilling lives. Aileen is from the small village of Fyvie, in North East Scotland and has lived for the past twelve years amidst the rocky mountain in Canmore, Alberta, Canada with her husband, Jake and their two boxer dogs. Aileen thanks you for your interest in VOICES, please let her know how it inspires you. http://www.aileengibbvoices.com
https://www.facebook.com/aileengibbVOICES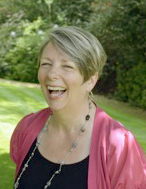 ________________________________________________________________________________________________________________________________________________
It was a Friday afternoon, 1997. Scotland. Twelve women entrepreneurs had just presented new and ambitious visions for the success of their different businesses. It was the culmination of a short experiential learning event I'd had the honour to co-lead, designed to build their confidence in themselves, equipping them with the personal tools they would need to take their business to the next level. It was an inspiration they said. We cried. We laughed. We breathed in the incredible potential and energy in the room. And that was the moment when I knew. This was my work.
The next day I resigned my partnership in an existing consulting firm, where I was doing HR and Executive Search projects and set about building an inspirational coaching company – a place where those of us working together would have an experience of work like none we'd had before, and where we would inspire our clients to create the best working environments possible. We would do it with pure coaching and inspirational leadership. We didn't know how. We just knew the power of one conversation to unlock the possibilities sitting within each individual, the impact of questions to encourage people to go beyond what they perceived to be their limitations and the value of deep listening for answers waiting to emerge.
We took the plunge, stepped into the unknown and spent the next two years traveling to study with mentors, inspirational leaders and coaches. We honed our skills. We initiated conversations with potential clients. Clients we'd met in our oilfield days, as two of the first women sales team working with engineers and technical companies in the embryonic days of the North Sea oil industry. We coached their needs out of them and nine times out of ten they gave us a contract to work with them. We were energized, buzzing, having fun. Yes, we were inspired and inspiring. Client's bought our energy. They wanted some it in their high-pressure, stress-ridden businesses.
We had little structure, rules or organization in our own company. We resisted the conventional advice of lawyers and accountants (you must have two people sign all cheques). We won an award for Investing in our People – without completing a single piece of paperwork! We didn't have job titles – we simply asked everyone who joined our team to bring their whole selves to work, to use all their initiative to make our company the best it could be, and to support our clients doing the same. We didn't have business meetings – we had team connection days where we built relationships of trust and understanding that gave us the strength to face our own truths and to run a business, which then took care of itself.
We were infectious. We traveled as far afield as Kazakhstan and Venezuela. We inspired conversations with twenty-three different nationalities in the room at the same time. We coached CEO's and entrepreneurs. Our phones kept ringing. We were doing something people wanted and needed. We were edgy. It took brave leaders to work with us. Leaders who wanted to push the edge. Leaders who believed in the real value of people. Leaders who wanted to create something new.
That something new was conversations, the like of which they'd never experienced before. They were listened to and learned to listen. We asked questions which inspired possibilities. They learne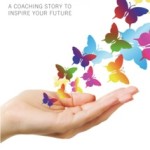 d to do the same. We designed team events and strategic meetings that didn't use a single PowerPoint presentation and instead created the space for people to really talk with each other. We created leadership coaching retreats which focus first on the inner voice of each leader and secondly on how to bring it into the world with more impact.
I stood in awe of what people achieved when invited into the right conversation space, of the power of one conversation – sometimes one question – to change lives for the good. I watched clients take on new roles they had not believed themselves capable of. I saw leadership teams build high value in their companies, sell them and retire to live the lives they'd always dreamed of. I witnessed authentic conversations that called on personal strength and courage.
I remain in awe of how simple, yet powerful, it is when we trust people to bring their best selves to work. People who are capable of so much more than our sometimes, restrictive organizational structures, rules and procedures, limit them to.
I remain inspired that this journey has a way to go. That we are needed now – as coaches and inspirational leaders –to open the doors for the next generation of leaders to build places of work that meet the emerging needs of our society and our planet.
This remains my work.
Aileen Gibb
November 2013.
About Voices:
VOICES is a series of connected coaching stories which reflect many of the real-life choices people might consider making to live the life they truly wish for. All the stories are fiction and her hope is that one of the stories – or one of the questions in one of the stories – might resonate with your life story and invite you to make a choice. The coaching stories are interwoven with the musings of a future-guide who travels to and from a parallel time, considering what the key messages are for inspiring a better future society.
VOICES is available for purchase now and although Aileen has some upfront costs to recoup, as soon as it starts to generate profit, funds from the book sales will be going to support people going through cancer to access complementary therapies such as acupuncture, which are proven to mitigate the extreme fatigue and other side-effects of cancer treatments. http://www.aileengibbvoices.com