Bio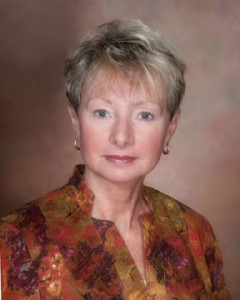 JACQUELINE COLLINS, Principal, Partnering for Performance, has twenty years experience in the development, design, and implementation of business strategies focused on organizational and business performance improvement.
Ms. Collins has been successful in the development and installation of business and process improvement programs, as well as being a creative leader in project management, team building, conflict management, customer service, client retention, problem resolution, communication, management consulting, business coaching, and mentoring.
Prior to starting Partnering for Performance, Ms. Collins worked in Fleet Financial Group as Director of Quality Management for Fleet Retirement Plan Services.  Ms. Collins was responsible for the development, execution and evaluation of quality improvement programs.  Additionally, her work encompassed the identification of training needs assuring appropriate interventions and training programs were conducted, managing Quality Management and Training Programs to achieve strategic initiatives, and the development and implementation of an appropriate Performance Management System through a defined business mentoring process.
Important initiatives included:
Development and implementation of leadership/management/professional development.
Spearheaded competency model building through the job description review process.
Participated as an Advisory Board Member in the development of Computer Based Training.
Participated on an in-house advisory board for the development of Customer Service Training and Human Effectiveness.
Supported diversity efforts by participating in Fleet's Mentoring Program as a mentor to high potential management staff.
Before her tenure at Fleet, she worked at Putnam Investments for 10 years. As an Officer, Ms. Collins consulted with management in all areas of business performance improvement and quality development. She worked with business units to design, develop, and communicate best practices in areas of performance and process measurement, process improvement and root cause problem solving, and facilitated strategic planning processes with upper management.
Important initiatives included:
Facilitated a business mentoring/career development program.
Built Total Quality Management Tools and facilitated workshops across the company.
Led the organization with the development of strategic plans. Designed and implemented a communication strategy to communicate corporate and divisional plans to all levels of employees.
Established recognition programs.
Developed and maintained customer service monitors.
Directed communication with the broker community, which involved creative problem solving, as well as negotiating terms.
Her work experience began as a front line employee and continued through upper management positions. This enabled her to relate on a first hand basis to issues concerning all employees.
Ms. Collins has owned and operated several small businesses in the areas of retail, service, and consulting. This experience enables her to work effectively with other small business owners to define their business direction.
As an independent consultant Ms. Collins has helped companies formulate management development programs, change and communication strategies, customer relationship management, as well as business coaching and mentoring staff.
Successful initiatives as a consultant have been:
Served as" Internal consultant" to management: assisting in identifying and resolving problems, personnel issues, organizational design, performance and leadership initiatives.
Worked with city and town government agencies to improve customer service and communication.
Consulted to a broad range of functions: Advisory Board Member for a national firm in the development of Computer Based Training for Retirement Plan Services, Customer Service Training, and Human Effectiveness.
Provided consulting and training services to universities and colleges
Designed and implemented project management programs for universities and corporations, as well as providing coaching to the project teams.
Developed a change management strategy for a growing partnership.
Developed competency models and performance systems for organizations facing change and growth.
Worked with companies to increase customer satisfaction through improved processes.
Education: B.S.State University of Iowa, majoring in Psychology and Sociology.
Additional business course work: Northeastern University, The Sloan School of Management, National Quality Award training with examiners in the procedure of the national award, attending the Juran Institute.
Professional certifications have included Series 6 certification, National Association of Securities Dealers, and Series 63 certification, National Association of Securities Dealers
Professional Memberships include: Association for Quality and Participation, Goal/QPC, Mass Bay Organization Learning Group, and the American Management Association.
Jacqueline coaches and mentors start-up businesses.